29aprAll Day01may11th Annual CSO SummitASIS INT - Managing Change for Security Success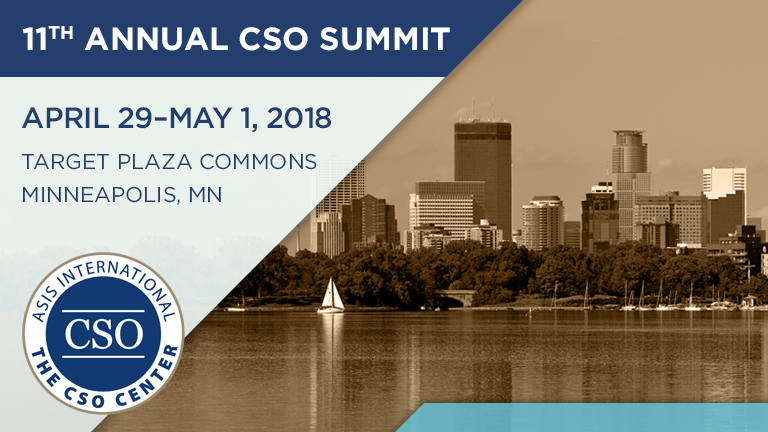 Event Details

The 11th Annual CSO Summit is an exclusive, invite-only forum that brings together CSOs, key policymakers, and business and security thought leaders for three days of deliberate conversations, executive development, and plenty of old-fashioned relationship building.On April 29-May 1, Target will open the doors to their Minneapolis headquarters for the ASIS 11th Annual CSO Summit. Don't miss the opportunity to:
​​Convene​ ​​in a creative workspace—Target's training facility will encourage innovative thinking and collaboration, making it the perfect location for strategic-level discussions and high-level networking

​​Prepare for the future—explore the key drivers of change worldwide and their impact on your leadership and business

​​Build relationships—with just the right mix of case studies, structured problem solving, and networking, you will make invaluable connections, personally and professionally
---
This event is open only to CSO Center members and those who are eligible for membership. Register now to reserve your seat!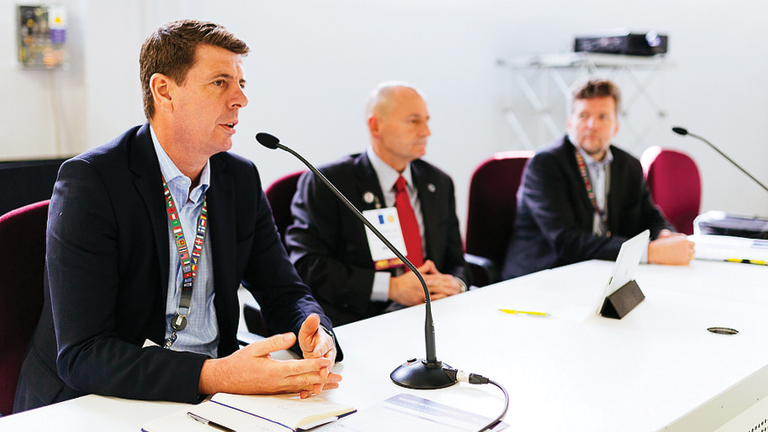 ​Check out just a few of this year's highlights:​
Futurist Scott Klososky will discuss the top trends affecting the security profession and explore the implications for security and your business
Exclusive networking receptions designed to help you build professional relationships that support positive change, including a welcome reception on Sunday evening, and a tour of the U.S. Bank Stadium—home of the Minnesota Vikings and the 2018 Super Bowl—​and reception, hosted by Target
Executive Coach Angela Scalpello will be on hand to provide research-based leadership insights and business coaching focused on year 2020 leadership skills
Please check back often for updates. Schedule subject to change.
Sunday, April 29
11:00 am – 5:00 pm
Leading for Impact; Building Skills for Future Success: Pre-Conference Coaching Workshop with Lunch
Angela Scalpello, Executive Coach
In today's dizzyingly complex world, the success of an organization depends on its senior leaders' capably navigating through times of accelerating change and managing the corresponding risks.  Moreover, the intellectual and technical skills once sufficient to lead are now taking a back seat to the leadership skills articulated in the World Economic Forum's "Future of Jobs" report.
In this session, you will explore the latest research on management and leadership. In a combination of lecture, large and small group discussions, case studies and role plays, you will have an opportunity to identify your development needs in these areas and begin to build or strengthen the capabilities you will need.  Working with your peers, you will be able to put this knowledge in the context of the security world and the specific organizational environment in which you operate.
The program will prepare you to move back into your organization and begin strategically applying this knowledge, supported by two 1-on-1, one-hour coaching sessions that you can use within three months of the Summit.
This workshop is limited to 25 participants—reserve your seat today! 
4:00 – 6:00 pm
Registration Open
6:00 pm
Opening Reception
Monday, April 30: Worldwide Drivers of Change
7:30 – 8:30 am
Continental Breakfast
8:30 – 9:15 am
Welcome and Scouting the Future Overview: What change drivers will have significant impact on the future of the security profession? How can we prepare?
AI Friends, AI Foes: As Alternative Intelligence Systems become even more central to business and industry, how will we manage new vulnerabilities?
Global Rules in Flux: How global politics, business, trade, technology and even science are governed is changing rapidly. How will we navigate as power shifts and new actors arise?
Tomorrow's Internet: The Internet is poised to change in multiple, potentially radical ways, reshaping online marketing and security. As the Internet of Things changes the basic nature of online networks, can we anticipate our future business realities?
Complexity at High Speed: We've seen the fallout when a company or organization goes from unknown to globally controversial in an afternoon. In this volatile, uncertain, complex, and ambiguous environment, how can we anticipate and manage issues before they spin out of control?
9:30 – 10:15 am
Scott Klososky: The Changing Technology Landscape
10:15 – 10:45 am
Morning Coffee Break
10:45 am – 12:00 pm
Change Drivers Deep Dives
(Facilitators: Scott Klososky,
Chris Walker
, Angela Scalpello)
12:00 – 1:00 pm
Networking Lunch
1:00 – 2:00 pm
Deep Dive Report Outs: Implications for CSOs
2:00 – 3:30 pm
Breakout Sessions
The CSO of the Future: Where is the Profession Headed?Defining Your Corporate Business StrategyUsing Big Data Strategically
6:30 – 8:30 pm
U.S. Bank Stadium Tour & Networking Reception
Tuesday, May 1: Leading for Impact
7:30 – 8:30 am
Continental Breakfast
8:30 – 9:00 am
Highlights from Day 1
9:00 – 10:00 am
Strategic Leadership for Future Success
Facilitator: Angela Scalpello
10:00 – 10:30 am
Morning Coffee Break
10:30 am – 12:00 pm
Fortune 200 CEO/CSO Discussion: Partnership for Success
12:00 – 1:00 pm
Networking Luncheon
1:00 – 2:00 pm
Closing Speaker—announcement coming soon!
2:00 – 3:00 pm
Panel: Takeaways and Highlights of the 11th Annual CSO Summit
Schedule as of 13 Feb. 2018, subject to change.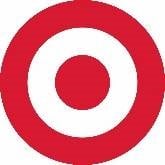 Target has become a global leader in corporate security with 1,834 stores and 39 distribution centers in the U.S. alone—plus 323,000 team members worldwide and a robust online business. Learn more about how they're keeping their stores, employees, and communities safe.On April 29-May 1, Target will open the doors to their Minneapolis headquarters office for the 11th Annual CSO Summit. Dubbed Target Plaza Commons, the 25,000-square-foot gathering space has been designed as a creative workspace that encourages innovative thinking and collaboration, making it the perfect location for strategic-level discussions and high-level networking.
more
Time

April 29 (Sunday) - Maj 1 (Tuesday) CST
Target Plaza Commons1001 Nicollet Mall, Minneapolis, MN 55403